DEADLINE EXTENSION
Dear Colleagues,
The deadline for submissions for the 27th International Congress of the International Association for Cross-Cultural Psychology (IACCP) has been extended to February 20th.
To submit an abstract, please visit the conference website:
https://iaccp2023.com/abstract-submission/

Call for abstracts
We welcome submissions for Talks (oral presentations), Posters, or Symposia and Roundtable Discussions under the following thematic streams:
Sustainability Challenges from Cross-Cultural Perspectives and Environmental Psychology (behavioural change, attitudes towards nature, climate and the environment, climate change, collective action, cultural narratives, models for activism)

Psychology of Migration and Minoritized Groups (acculturation, adaptation, culture shock, research with migrants, refugees and asylum seekers, displacement trauma, social inclusion, tolerance, stereotypes; issues around migrant mental health, migrant health, intergroup processes: prejudice and discrimination; ethnicity, gender and sexuality, indigenous psychology)

Intercultural Communication, Competencies and Application in Different Settings (international students, expatriation, educational and social settings, use of language, theory and teaching around intercultural or culturally sensitive topics, intercultural training)

Applied Cross-Cultural Psychology (Work and organizational psychology, clinical and counseling psychology; culture, religion, traditions; work, business, organizations; media, communication, and propaganda)

Developmental and Health Psychology (socialisation, life-span development, health psychology, trauma, psychopathology, health disorders and stress, psychotherapy, trauma, post-traumatic stress)

Cognitive and Personality Psychology (Motivation, Emotion, Values, Identity, political attitudes, morality)

Research Methodology and Data Analysis in Cross-Cultural Psychology (quantitative and qualitative methodology, ethics, novel methodological approaches, epistemology, data analysis; open science, cross-cultural validation and comparisons)
Other topics
The Abstract submission opens on 15th of December, 2022 and will close on February 20th, 2023. Abstract evaluations/acceptance notifications will be rolling. We endeavour to let you know about the results of your application within 2-3 weeks from the moment you submit!
Abstracts for talks (presentations), posters, symposia and roundtable discussions may be submitted only electronically using the online form on the Conference website www.iaccp2023.com
Important dates for Abstract Submissions
December 15, 2022 Abstract Submissions Open
February 20th, 2023 Deadline for Abstract Submissions
March 31, 2023 Final Abstract Acceptance Result Notifications
(applicants will receive communication on the selection process within 2-3 weeks from application)
Other dates
February 1 – May 15, 2023: Early Bird Registrations Open
May 16 – April 1, 2023: Regular Registration
We recommend that presenters accepted to participate with their submission should register before the Early Bird Registration Deadline. This will guarantee your inclusion in the program.
Presentation formats
Talks: 15 minutes (10 minutes presentation + 5 minutes Q&A)
Poster Presentation: 1 page poster.
Symposium: 90 minutes presentation of 3-5 speakers (including Q&A).
Roundtable Discussions: 60 minutes
For the Submission Policy & Guidelines, please visit our website: https://iaccp2023.com/abstract-submission/
Scientific committee
We're happy to introduce to you: the scientific committee of the congress: Co-chairs are Dr. Sarah Jay, lecturer at the University of Limerick and course director of the Global-MINDs program, and Dr. Johannes Karl, Assistant Professor at the Dublin City University.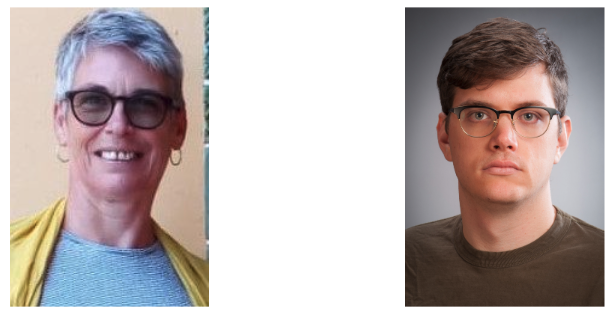 Additionally, the committee includes:
Islam Borinca, University College Dublin, Ireland
Alastair Nightingale, University College Dublin, Ireland
Karolina Mazurowska, SWPS University of Social Sciences and Humanities, Poland
Caroline Ng Tseung-Wong, University of Canberra, Australia
Rachana Bhangaokar, The Maharaja Sayajirao University of Baroda, India
Márta Fülöp, Hungarian Academy of Sciences, Hungary, & IACCP Secretary-General 2020-2024
About Limerick…


Cliffs of Moher, County Clare.
Venue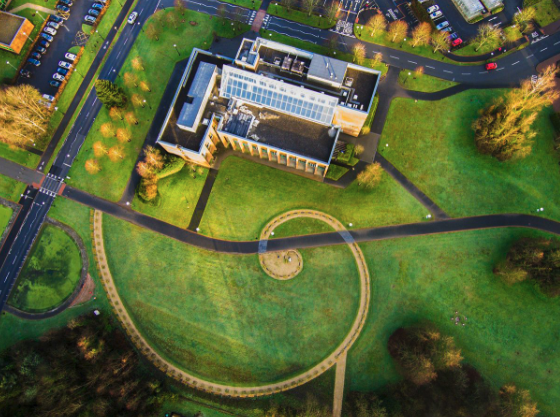 Location of the Conference on the UL Campus:
Kemmy Business School – University of Limerick (ul.ie)
Kemmy Business School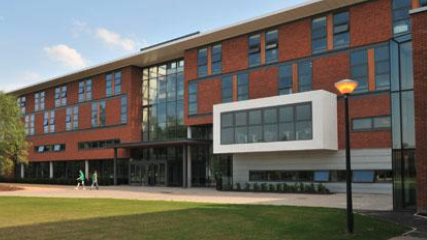 The attractive meeting space offers a self-contained venue for meetings of up to 320 participatns. The Kemmy Business School is a dynamic and innovative business school at the University of Limerick.
(on Google Maps: https://goo.gl/maps/caLN2MH6GEsBoAgu5)
Conference motto:
Knowledge is power. Knowledge shared is power multiplied.'
by Robert Boyce