International Association for Cross Cultural Psychology
The IACCP was founded in 1972 to facilitate communication among people interested in a diverse range of issues involving culture and psychology.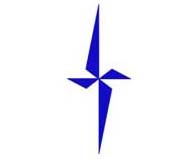 OTTAWA / Sept 7 / Meltwater / The Royal Society of Canada (RSC) and its Members have elected this year's…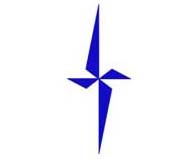 We conduct interviews with scholars in the IACCP to hear their personal stories, how they became interested in cross-cultural psychology,…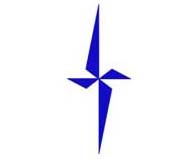 The mission of Division 52 is to advance psychology internationally as a science and profession, and through education and advocacy.…
Journal of Cross-Cultural Psychology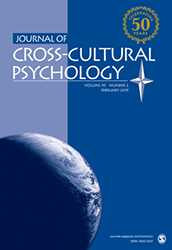 The Journal of Cross-Cultural Psychology provides the latest empirical research on important cross-cultural questions in social, developmental, cognitive, linguistic, personality, organizational and other areas of psychology. Each volume of JCCP includes empirical papers, brief reports, and integrative review articles of empirical cross-cultural research, along with theoretical papers that may suggest new orientations for future research. The Journal publishes cross-cultural and single culture studies, and quantitative, qualitative, and mixed methods are represented. It supplements its broad coverage with single-themed Special Issues and Special Sections dedicated to topics of particular interest.
Members have free access to current and past issues of JCCP: click on the My Account link on the upper/right of all pages.
Online Readings in Psychology and Culture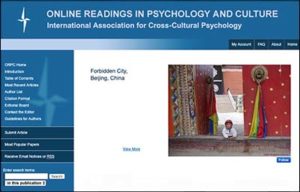 The Online Readings in Psychology and Culture (ORPC) is designed to serve as a resource for researchers, teachers, students, and anyone who is interested in the interrelationships between Psychology and Culture. Sponsored by the International Association of Cross-Cultural Psychology (IACCP), this publication is a free online resource for readers and authors.
Recent Publications by Members