Dear Colleagues,
Abstract evaluations and acceptance notifications for IACCP 2023 are now rolling, don't forget to check your spam folders as important emails regarding submissions and registration might possibly end up there!
Looking forward to welcoming you all to our conference in the summer of 2023!
Optional 'Cliffs of Moher' Tour on Saturday 5th August:
On Saturday, 5th August 2023, we will depart from Cappavilla Village Reception, University of Limerick at 09.00am for a tour to the West Coast. Drive through County Clare and continue to the Cliffs of Moher. One of Ireland's favourite visitor experiences, the Cliffs of Moher tower over the rugged west Clare coast. Walk the safe, paved pathways and view the famous Cliffs on Europe's western frontier and enjoy the spectacular vistas over the Atlantic Ocean and the Aran Islands. Their natural beauty has inspired artists, musicians, and poets for generations, as well as absorbing scientists and geologists, drawn by the unique landscape in which they sit. The Cliffs of Moher, the most famous cliffs in Ireland, will leave you awestruck, creating memories that will stay with you forever. The Cliffs of Moher host major colonies of nesting sea birds and are one of the country's most important bird-breeding sites. The area has been designated a Special Protection Area (SPA) for Birds. Part of the beauty of the Cliffs is that they can be cloaked in fog one minute and basking in the sun's rays the next. The weather is highly unpredictable – it's best to come prepared for all types of weather – with a good rain jacket and a pair of walking shoes.
| | |
| --- | --- |
| IACCP Full Day Tour to the Cliffs of Moher and the Burren: | €45.00 per person |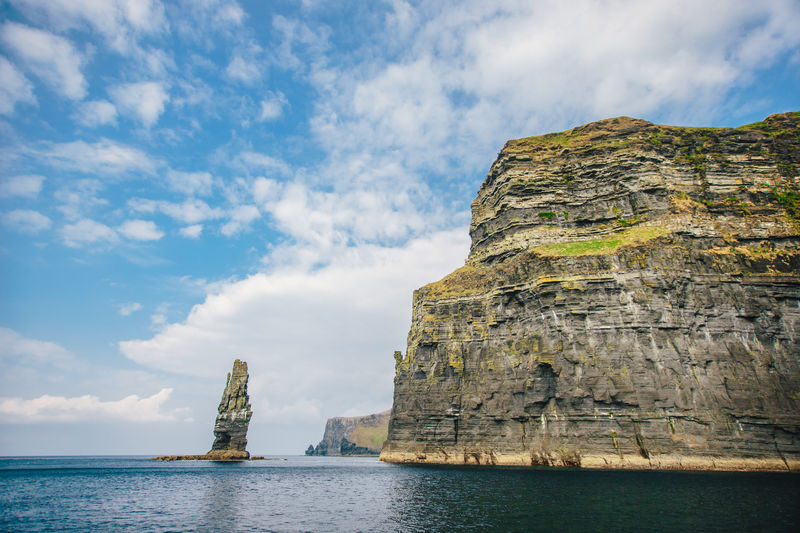 The tour continues onwards from the Cliffs of Moher through the Burren region. The vast, moon-like Burren in County Clare is one of Ireland's most compelling landscapes. Here, cool grey rock etched with crevices and cracks tumbles down to the wild blue Atlantic Ocean. The result is one of nature's most extraordinary phenomena: a huge rocky pavement dotted with rock formations, caves and fossils, as well as an incredible array of flowers, from native species to Arctic, Alpine and Mediterranean plants.
You will return to Cappavilla Village by approx. 18.00hrs.
Don't forget to download the audio guide app:- https://www.cliffsofmoher.ie/about-the-cliffs-of-moher/things-to-do/audio-guide-and-app/
Info:
This tour is guided exclusively in English.
The tour will only operate with a minimum on 30 paying passengers.
Price includes coach, tour guide and entrance to the Cliffs of Moher Experience.
Spaces are limited so early booking is advised and you can book online by using the IACCP conference registration form!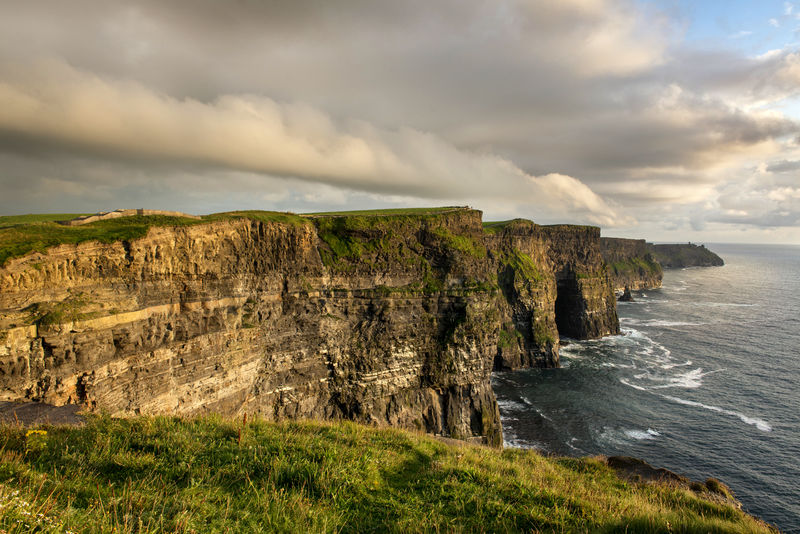 OTHER TOURIST ATTRACTIONS IN IRELAND:
Outside of the city:
In Limerick City:
There are also local cultural events – sometimes on campus, and most of the time in the city center that will be highlighted for the conference participants. At the minimum, participants can enjoy the usual "Pub" or "Irish music and dance" evenings at locally famous pubs such as Dolan's Live Music Venue & Food (dolans.ie) or The Locke Bar.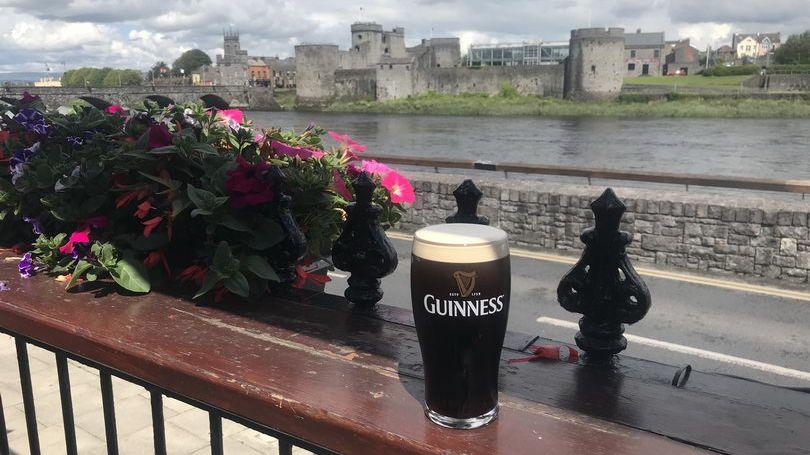 REGISTRATION IS NOW OPEN!
Registration for IACCP 2023 is now open. Early Bird registration runs till the 15th of May, 2023 (rates only apply to members of the IACCP). Regular registration runs from 16th May till the 1st of August 2023.
We recommend that presenters accepted to participate with their submission should register before the Early Bird Registration Deadline. This will guarantee your inclusion in the program.
👉👉👉 https://iaccp2023.com/registration/ 👈👈👈
February 20 – May 15, 2023: Early Bird Registrations Open
May 16 – August 1, 2023: Regular Registration
BOOK ACCOMMODATION ON CAMPUS NOW!
As early bird registration is now open, and with limited accommodation options, it's important to start booking early. We highly recommend the Student Apartments on campus, which are only a 7-10 minute walk from the conference facilities and offer 4/6 bedroom apartments in beautiful riverside settings.
Each bedroom has a double (queen-sized) bed, an en-suite shower and toilet, and ample storage areas. Linen, towels, and mini toiletries are provided for guests. The shared living room and fully fitted kitchen.
The campus offers stunning parkland scenery, 24-hour security patrols, village launderettes, and various restaurants and bars. In addition, there are sports facilities, including a gym, running tracks, and a 50m pool. For 2023, we can offer ensuite bedrooms on campus for delegates at an approximate B&B rate of €65.00 pppn.
Evening meals on campus are available in standard catering outlets. For more great accommodation options, check out:
👉👉👉 https://iaccp2023.com/visiting-limerick/where-to-stay/ 👈👈👈
Don't miss out on this amazing conference experience – register now and book your accommodation early!
Don't miss out on this amazing conference experience – register now and book your accommodation early!
For more information, please visit our website: https://iaccp2023.com/
or follow our official Facebook page: https://www.facebook.com/IACCP2023
If you have any questions…
regarding travel, accommodation or registration,
please email inbound@limericktravel.ie.
For every other question about the conference, you can contact the organizing committee by sending an email to IACCP2023@gmail.com.

Conference motto:
Knowledge is power. Knowledge shared is power multiplied.'
by Robert Boyce