An Invitation to Limerick from the IACCP President

I hope you are as thrilled as I am that we will finally hold a face-to-face conference for the first time since 2019! Over these four years, you surely have learned more about Zoom, recording lectures, and all sorts of virtual technologies than you ever expected to. We are fortunate indeed that our first return to "normal" will take place in the wonderfully salubrious Limerick, Ireland. In the spirit of Irish culture, the IACCP officers have resolved that any conference delegate who can present an officer with a genuine four-leaf clover will receive a free year membership.
The theme of this conference is Global Minds and Hearts: Pathways Towards a Sustainable Future. The theme is apropos in several ways. Globalization has taken a serious hit over the last several years as nations pull inward, backslide from democracy, erect trade barriers, revert to mid-20th century power politics and warfare, and erode the centuries-long Enlightenment project of reshaping the world to enrich the human condition. Sustainability, an idea whose time had better come soon–or else–is increasingly pertinent as a multitude of human-made and natural disasters raise the specter of a diminished planet. If you believe psychology matters (I do), then the path to the kind of sustainable future that we wish for ourselves and our grandchildren runs through minds and hearts. As psychologists, our work is clearly cut out for us.
As we come together to share cross-cultural psychology in Ireland, at the far west end of Europe, we can't help but reflect on the terrible things happening at the east side of the continent. The war in Ukraine has weighed heavily on IACCP, being a multinational scientific society with members on all sides of the conflict, geographically as well as politically. My sense is that we are at an inflection point in history: going forward, we will need to make choices about whether, and how, to defend our values as scientist-citizens and heirs to the principles of the Enlightenment. The future of the modern experiment lies in our hands. Is liberal democracy sustainable?
Organizing a conference of any size requires a huge investment in time, effort, and creativity. Whenever you see Anca Minescu and the members of her team, please thank them for all they have done, buy them a beer, or give them a four-leaf clover.
See you all in Limerick!
Bill Gabrenya
IACCP President
If you have any questions…
…about abstract submission: email abstract@iaccp2023.com.
If you have an inquiry regarding travel, accommodation or registration,
please email inbound@limericktravel.ie.
For every other question about the conference, you can contact the organizing committee by sending an email to IACCP2023@gmail.com.
DEADLINE EXTENSION
the deadline for submissions for the 27th International Congress of the International Association for Cross-Cultural Psychology (IACCP) has been extended to February 20th.
To submit an abstract, please visit the conference website:
Important dates for Abstract Submissions
December 15, 2022 Abstract Submissions Open
February 20th, 2023 Deadline for Abstract Submissions
March 31, 2023 Final Abstract Acceptance Result Notifications
(applicants will receive communication on the selection process within 2-3 weeks from application)
Other dates
February 1 – May 15, 2023: Early Bird Registrations Open
May 16 – August 1, 2023: Regular Registration
We recommend that presenters accepted to participate with their submission should register before the Early Bird Registration Deadline. This will guarantee your inclusion in the program.
Conference Streams
Submissions for Talks (oral presentations), Posters, or Symposia and Roundtable Discussions are welcomed under the following thematic streams:
Sustainability Challenges from Cross-Cultural Perspectives and Environmental Psychology (behavioural change, attitudes towards nature, climate and the environment, climate change, collective action, cultural narratives, models for activism)
Psychology of Migration and Minoritized Groups (acculturation, adaptation, culture shock, research with migrants, refugees and asylum seekers, displacement trauma, social inclusion, tolerance, stereotypes; issues around migrant mental health, migrant health, intergroup processes: prejudice and discrimination; ethnicity, gender and sexuality, indigenous psychology)
Intercultural Communication, Competencies and Application in Different Settings (international students, expatriation, educational and social settings, use of language, theory and teaching around intercultural or culturally sensitive topics, intercultural training)
Applied Cross-Cultural Psychology (Work and organizational psychology, clinical and counseling psychology; culture, religion, traditions; work, business, organizations; media, communication, and propaganda)
Developmental and Health Psychology (socialisation, life-span development, health psychology, trauma, psychopathology, health disorders and stress, psychotherapy, trauma, post-traumatic stress)
Cognitive and Personality Psychology (Motivation, Emotion, Values, Identity, political attitudes, morality)
Research Methodology and Data Analysis in Cross-Cultural Psychology (quantitative and qualitative methodology, ethics, novel methodological approaches, epistemology, data analysis; open science, cross-cultural validation and comparisons)
Other topics
About Limerick…


Cliffs of Moher, County Clare.
Venue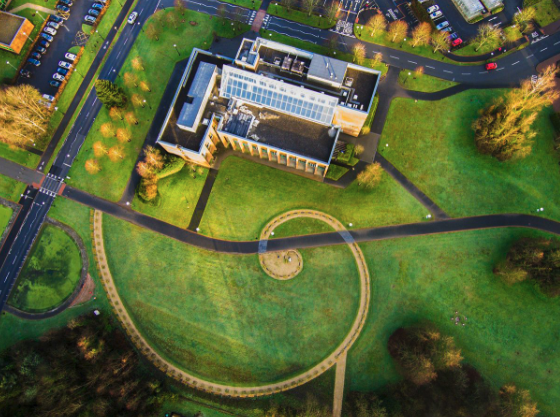 Location of the Conference on the UL Campus:
Kemmy Business School – University of Limerick (ul.ie)
Kemmy Business School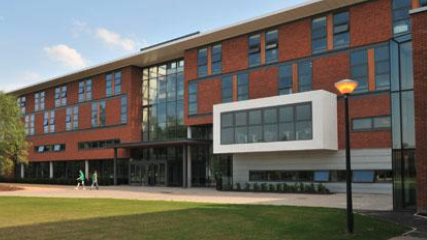 The attractive meeting space offers a self-contained venue for meetings of up to 320 participatns. The Kemmy Business School is a dynamic and innovative business school at the University of Limerick.
(on Google Maps: https://goo.gl/maps/caLN2MH6GEsBoAgu5)
Conference motto:
Knowledge is power. Knowledge shared is power multiplied.'
by Robert Boyce